Larry Farguson, a resident of Collier County for over 40 years, he has a wonderful life changing story. Once a troubled youth who too grew up with making poor choices, but he was able to make lemonade out of his lemons. Today, he is a well-known, admired and a respected community member of Golden Gate City. He is an entrepreneur who has a heart for people. His experience incorporates over 20 years as an unlicensed professional counselor who continues to interact and facilitate small groups interventions that focuses on youth and adult with substance abuse recovery. His early years of experience began at the David Lawrence Center as a non-licensed youth counselor who engaged in daily intera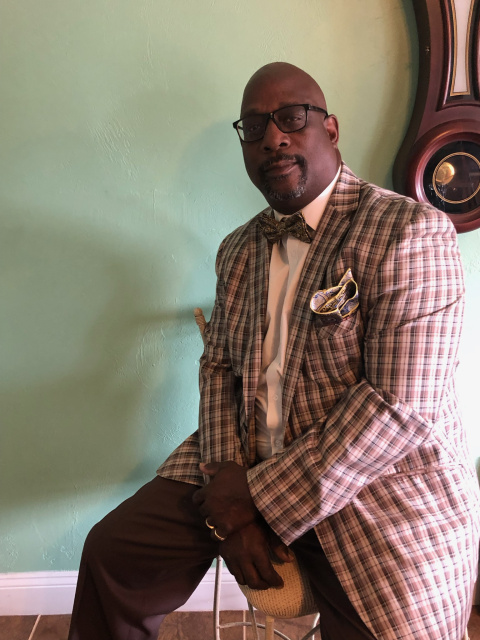 ction with at risk youths.
Later years, he was employed at the Willough of Naples for 17 years as a tech and a supervisor with responsibilities that included hiring and training para- professional employees. He conducted search and seizure and inventoried clients' personal affects and other administrative duties. He later established his own business, Jacob Safe House, to bridge a gap in service for those in need of housing to continue their recovery. He periodically serves as a community partner who facilitates and manages small group meetings for individuals at the Willough and occasionally at the Collier County Sheriff's correctional facility.
He continues to provide private intervention and consultation services to numerous community partners and private individuals. As a community focused individual, he offers a hand up instead of hand out approach. He is recognized for his spiritual insight and matter a fact approach which has steered many to maintain both their sobriety and personal goals. It was due to his desire to help others, Jacob Transition Safe House was formed, which was the second established transitional home, in Naples over 20 years ago. The goal then and now is still focused on housing individuals on their road to recovery.
Jacob Transition Safe House Inc. has housed and supported more than 1000 individuals from across the United States over the span of its existence. Throughout the lifespan of this privately own and operated residential support, many individuals were able to successfully transition to more meaningful and productive life in their communities. Larry is an active and devout member of Trinity Community Church of Naples where he serves an elder over the ministry of benevolence that offers goods (food pantry) for the church and community members alike. He is an active member of the Kiwanis International- Naples on the Gulf where he was recently recognized for his humanitarian efforts.

Corine Farguson, possesses over twenty-eight years of experience in the field of public and private sector and non-government organizations (NGOs) along with ten years of teaching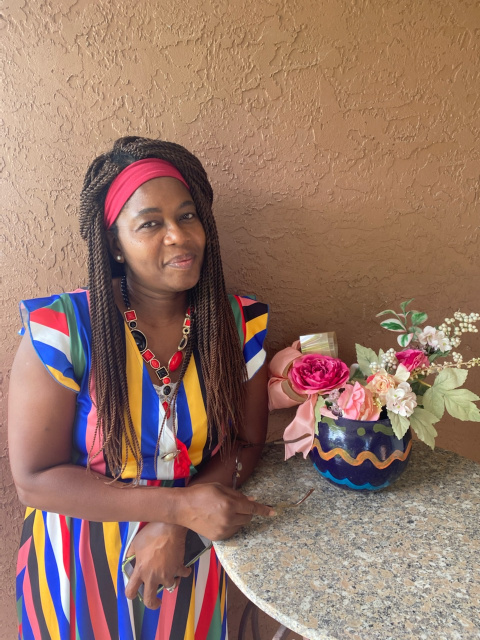 experience in Adult Basic Education/ GED, and elementary education. Corine Farguson possesses academic degrees in the following areas: BA Public Administration, Master's in Public Administration and Policy while pending completion of her PhD in the same field of Public Policy and Administration.
Corine's Early Years
Corine comes with over 10 years of supervisory skill and experience in residential group homes, independent living for high functioning individuals with disabilities and served as a support staff for a weekend respite program for said population. In these capacities, she served as lead staff and an advocate for residents with Individual Habilitation Plan (IHP). Corine managed professional and para- professional staff while she maintained weekly schedule of staff coverage within the group homes. Corine coordinated and facilitated case managers meetings with the Department of Developmental Disabilities (DDD) and provided daily oversight of residents' daily living and their finances. She assisted residents with developing individual care plan, assisted with the creation and maintenance of daily living skills to help promote and develop residents' independence.
Also, Corine possesses approximately 10 years of instructional education program experience that includes educating high functioning individuals with disabilities with employment skills, life skills, job search, travel training on public transportation and job carving. In additional, she concurrently worked as a program coordinator and created educational curriculum that supported TANF/WIA (welfare to work) program recipients with academic pre-training skills for Home Health Aide and Community Service Aide programs. She assisted clients with pre-employment and resume building skills as well as employment retention.
Corine's Recent Years-In the last twenty years, Corine Farguson's professional expertise incorporates 16 years of service working for the state of Florida and the local government Board of County Commissioners for St. Lucie and Collier Counties as a program manager. Within the last four of those years, she operates in the position of business administrator to Larry, the owner of Jacob Transition Safe House Inc. and Larry's Hands On Maintenance Services LLC.
As a former public sector employee, Corine provided oversight and management of federal, state, local government grant funds. While she served in these capacities, she forged and maintained partnerships with grassroots entities, elected officials and federal level personnel. The positions required ongoing oversight of various agencies programs, budgets, contractual agreements while ensuring the policies and guidelines were adhered to.
Throughout those years, she privately worked with small children, youth and young adults. Corine taught as an academic adjunct instructor for GED students at a state college; a certified professional tutor for K-6 students in St. Lucie County, Florida. Currently, teaches as a full-time substitute teacher for 1-2 graders at a local charter school in Naples.
Her past time, she worked with as a youth counselor at the Boys and Girls Club of Collier, while serving as a youth minister at Trinity Community Church of Naples- youth department providing oversight in liturgical dance and fine arts.
Both Larry and Corine Farguson, work selflessly to assist disadvantaged through these various community partnerships and affiliations in Collier County.
Affiliations and Partnerships in the community:
Trinity Community Church of Naples

Kiwanis (Naples on the Gulf)

NAACP- Spiritual AIMS

Grace Place- Food pantry

Children Services Network

Career Sources of Southwest Florida

Boys and Girls Club of Collier County

Immokalee Chamber of Commerce

Bridgeprep Academy of Collier

Youth Haven of Collier County